Judy Kella
Travel Specialist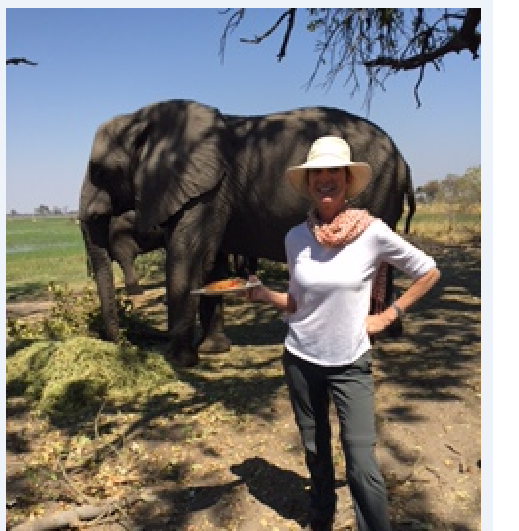 Flight attendant for NWA right out of college for a brief time, then moved to South Florida in the late 70's to work aboard Royal Caribbean Cruise Line's 3 ships as Kid/Teen program director. Became a travel agent in 1986 and worked for 2 agencies in Ft Lauderdale over the last 30 years. My travels have taken me to many ports in the Caribbean and traveled to Australia, New Zealand ,Fiji and many places in Europe. Ask me about my recent trip to Croatia along their beautiful coast or the cruise I took to Norway. From top luxury hotels to exotic island escapes, I have a vast range of knowledge and will quickly deliver confirmation on any itinerary. I can work to tailor vacations; from hotel and airline reservations, to cruises and rail journeys, private touring and luxury lodges. I can arrange every detail. From the cities to the outback, wineries, or luxury island retreats, I can help you create your own specialized itinerary.
I'm a "foodie". Love trying new restaurants in different places I travel . Being from South Florida, I enjoy boating/fishing/snorkeling/diving. Anything around water. Give me a good book, a nice quiet beach and the sound of the waves and I'm happy. My family and friends are my treasures.
Most Recent trips :
Just cruised The Rhine River from Basel, Switzerland to Amsterdam with stops in Germany & France for 2 weeks on Viking River cruise Line.
Visited Mt. Rushmore, SD this past summer and Aspen, Colorado.It was great to get out of the hot Florida summer & into the mountains. Las Vegas for Carlos Santana concert. Scotland Cay in the Bahamas (lobster season!). Panama, did a partial canal cruise with Mom & Dad (92 yrs old- it was on his bucket list) and 2 of my sisters. Chicago of course to see the family- it's such a great city!
Past Trips:
Had a wonderful 2 weeks in China (Beijing, Xian, Shanghai & The Yangtze River cruise) & Hong Kong with A&K!
Toured Argentina & Chile's wine regions. Stayed at The Mandarin Hotel in Prague when the river was flooding! Cortona (Under The Tuscan Sun was filmed) and most parts of Italy. Casa De Campo in the Dominican Republic for Elton John concert!
Cruises:
I've sailed on numerous cruise lines:
Regent Cruise Line from Stockholm to Copenhagen with stops in St. Petersburg, Russia, Helsinki, Finland, Sweden ,and Berlin.
SeaDream to Norway's fjords & Boston to Montreal for the fall colors. Oceania from London to Scotland & Ireland (Guinness & Jameson distilleries were a must!). Windstar Cruise to the Greek Islands & Istanbul plus Venice to Dubrovnik along the Croatian Coastline. Celebrity Silhouette Western Caribbean cruise. Holland America to Alaska and Disney Magic 4 day cruise (a must with kids!) to name a few memorable ones!